The services that Upshur County Public Library provides include:
Library Services
Circulating Material
We have a collection of fiction, non-fiction, eBooks, DVDs, and Audio books for you to take home. We also provide access to online databases for our patrons.  Please see the Library Card page for more details on how you can check items out, and the Electronic Databases page for the available databases.
Non-Circulating Materials
Newspapers, magazines, and reference sources are all available for use in the library.
Interlibrary Loan
Do we not have what you are looking for? Maybe we can get it from another library, for $3.50 to cover postage.
Summer Reading Program
Every Summer, kids can read books, play games, and win prizes.  See our Event Calendar or Facebook page for currently scheduled events.
Pre-School Story Time
Every Thursday from 10:30 to 11:00 am, for ages 3 to 5.  See the Event Calendar or Facebook page for other great children's events throughout the year.
Book Sale
Like books so much you want to take some home with you forever? You can now with our ongoing book sale!
Laminating
Laminating services are available at $1.00 per 8 1/2 x 11 sheet. (Small jobs only, while you wait.)
Printing and Copies
Copies and printing in black and white costs $.10 a page, and color copies can be done for $1.00 a page. We also can print directly off of your mobile phone or tablet using our Wi-Fi!  See a staff member for directions on how to utilize this feature.
Faxes
You can send and receive faxes at the library. Sending a fax is $1.00 for each page. Receiving a fax is $.50 per page.
Technology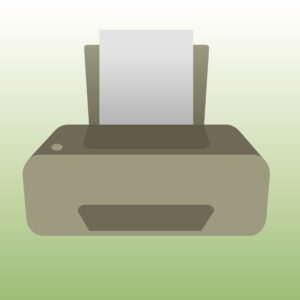 Circulating Wi-Fi Hotspots
Do you need access to the internet temporarily? We have Wi-Fi Hotspots available to circulate to patrons ages 18+! You just need cellular service wherever you wish to use the hotspot. Hotspots check out for 1 weeks at a time, and may be renewed if no one is waiting for one an additional 2 times for 1 week each.  We also have some "Ready Use" hotspots for specific emergencies such as an upcoming business meeting, job interview, telehealth appointment, etc. that are available for a shorter amount of time.  Please contact a staff member for more details.
Computers & Wi-Fi
We have nine computer work stations available for use as well as two dedicated children's computers.   The childen's computers have over 100 STREAM (Science, Technology, Reading, Engineering, Art, Math) based educational programs preinstalled on them, and do not allow access to the internet except for the sites used by the preinstalled programs.  The library also has wireless internet access throughout the building and the parking lot.  Please see our Internet Policy for more information.
4GB Flash Drives
Available with a $5 donation.
Document Scanning
Have a document you need digitized? You can do that here. Patrons will need to bring their own USB drive or buy one from the library. If patrons purchase a library flash drive, the first 10 pages of scanning are free. Jobs of 10+ pages or if an individual brings their own flash drive are $0.20 per page.
Mobile printing
Printing off of all mobile devices (Apple, Android or Windows phones, tablets or computers) is $0.20 per page for black and white and $1 per page for color.  Please ask at the Circulation Desk for the instructions on how to use this service.
Earbud Headphones
Available with a $2 donation, or bring your own (they are required for patrons needing sound on the public PCs). Inquire at the circulation desk.
Technology help for eBooks and eAudiobooks
Having issues using Libby to download eBooks and eAudiobooks? Look at the WVReads page on our website or stop in and ask for a Tech Tutor, available by appointment.
Additional Services
Meeting Rooms
We have two meeting rooms, one that holds up to 63 people, and the other holds around 10-12 comfortably.  They are available for groups to reserve or to walk in and use if no one has reserved them. Please call us at (304)473-4219, extension 10 to schedule.
Notary Service
Need a document notarized? We can help you with that.  Every staff member at UCPL is a notary, so notaries are available at Upshur during all normal business hours, including on Saturdays.  There is no charge for our notary service, though donations to the library are always appreciated.
Coupon Exchange
Leave a coupon, take a coupon!
Obituary Requests
Before requesting an obituary search please make sure that the date of death is covered below. An exact date of death is required. A $10 donation in the form of a money order made payable to the Upshur County Public Library or payment online is required for each obituary. The donation is not refundable, so again please check the dates below to ensure we may have the obituary available. Library staff can not do extensive searches and searches are done as time permits for patrons living too far from the library to visit. Local patrons are required to do their own obituary searches. 
The following issues are available:
The Record Delta from 1985 to the present are available in hard copy. Issues for 1984 of the Record Delta are available on microfilm.
The Republican Delta is available on microfilm from September 8, 1961 to March 12, 1977.
The Buckhannon Record is available on microfilm from September 1, 1939 to December 31, 1968.